5 effortless ways to help your members stand out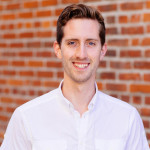 by Martin Nikleva
on May 31, 2016
Creating a successful member-based association requires creating something valuable for your members, usually through connecting your members to one another. Associations exist because of their members, but when it comes to highlighting those members on their websites, many miss the mark.
Here are 5 effortless ways to make your members standout by creating an engaging member directory.

1. The Profile: Give the power to your members by allowing them to easily interact with each other, anytime they want. Each directory profile should have editable bios, headshot uploads, contact information, and the ability to post updates.
2. No Maintenance: Create efficiency and scale through automation. Link your directory with your member database so that sign-ups, renewals, and expiries update automatically.
3. Get Social: Use your directory to build a social community featuring your members. People join associations to showcase themselves and connect with others that share their interests.
4. Be Accessible: Put your directory into the hands of your members, wherever they are. A responsive (mobile-friendly) and interactive directory encourages people to visit your website, and provides your members with something valuable that will continue to make them want to be part of your association.
5. Search & Get Found: Take a look at your directory, and ask yourself if your members can easily filter to the entry they are looking for. At SilkStart, we just helped the National Aircraft Finance Association with their directory search filters. They include a collection of custom fields that each member must fill out when registering online.
The member directory has long been a centerpiece for a successful association website. Make sure you are taking advantage of all the tools available to you to showcase your members and help them connect with each other. Have a suggestion? I'd love to hear from you. Email me here.
Give it a try. It only takes a click to unsubscribe.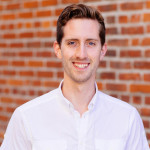 Martin Nikleva
I help associations grow to their full potential through using our online cloud-based tools. All good meetings are held during Ping-Pong matches.