How Associations can learn from a Tech Giant: 6 Simple Steps to Become A Customer Obsessed Association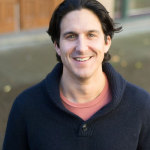 by Shaun Jamieson
on October 8, 2015
In thinking about what to write about in my first SilkStart blog post I brainstormed several topics from product features, to tools we use, to thought leadership. I then asked myself what the most important thing was in our business?
Well, it's the customer, and more specifically, it's our customer's customer. So let's start there.
I work with associations every day and see the challenges they face trying to maintain and increase their memberships. Members (customers) are the lifeblood of an association, and member dues are the primary source of revenue for most associations.
This relationship with the customer is the same in the private industry, and there are lessons associations can learn from tech giants like Amazon who pride themselves on being 'customer obsessed' and stress the importance of:
'starting from the customer and working backwards'
This isn't a new concept, but surprisingly is something many companies fail to do. I've worked at several customer centric companies, but it was my experiences at Amazon that really hammered home this principle of customer obsession.
Here are 6 steps to help transform your association into a customer obsessed one:
1. Make members a central figure in your organization culture
You really need to bake this into your organization. Give customers a voice by asking questions like 'how does the customer want that to work?' or 'how would that impact the customer?' to ensure their perspective is considered in all decisions that affect them.
2. Generate feedback loops
Do satisfaction surveys and ask the net promoter score question, but also be sure and talk to your customers. Ask them what they think, and then act on their feedback. Solicit feedback from employees who interact with your customer regularly. Lastly, make it easy for customers to get in touch with you, or submit feedback.
3. Define and track customer metrics
Define your KPI's first, and then track your progress. You can track engagement metrics like the net promoter score, plus other forms of engagement like attendance at industry events or participation in online discussion groups. In addition, consider KPI's like attrition or churn rate, and customer lifetime value to track organization health.
4. Define the customer experience from the customer's perspective
To understand the customer experience, look from the outside inward, not from the inside out. When deciding how new initiatives should work, articulate it from the customer's perspective.
5. Walk a mile in their shoes
This requires you to align your business strategy with the customer journey. To map their journey you need to walk in their shoes. I was impressed the other day when, in a demo, a prospective customer asked us to demo the member experience. Everyone asks about the admin tools, but rarely do they ask us to step them through the customer experience. Amazing!
6. Get Everyone Involved
The goal here is clear – make sure everyone in your organization, not just people who interact with customers, are committed to listening to, understanding, and acting on the needs of the customer. To do this, make customer obsession a central principle in your organization's core values, and only hire people who are customer-obsessed by screening for this in interviews.
---
A pivotal thing that I believe differentiates us in the Association Management Software space is that everyone else focuses on the obvious customer – the association admin who uses the software. Clearly an AMS needs to help them. We're different because we also focus on the association member. By working backwards from them, we are building a platform that truly helps associations acquire, engage and retain members.
So how do we start from the member and work backwards today? Well, one way is by creating a mobile first approach for members. This is much more than just making sure an association has a mobile friendly marketing website – which itself is critical in order to operate an association today. It's about ensuring a member's experience when they come to an association website for the first time – sign up, view events, buy an event ticket, view a job post, update their profile, contact another member, etc. are all optimized for a mobile experience.
The work of continuing to improve for your customer never stops, and ensuring we create a great experience for both associations and their members is what we strive for. We're customer obsessed and we hope you are too.
Give it a try. It only takes a click to unsubscribe.