Add Value to Memberships with Website Permissions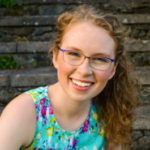 by Emily Griffis
on February 10, 2017
How do you attract and retain the attention of newcomers in your industry? How do you convert event guests into paying members? The answers are in the value of your membership. Simply put, it's how you convince new members to join your association and ensure existing members continue to renew. As an integrated membership management software solution, SilkStart has the tools you need to enhance or redefine your association's value proposition and keep growing.
In this blog post, we highlight specific tools you can start using today to make your memberships stand out. Keep reading to learn how to leverage your website permissions as the ultimate value-adding tool.
Website Permissions
Customize access levels to different parts of your website
A membership instantly increases in value when it grants access to something normally off limits. This could be a list of job opportunities, access to educational resources, or the ability to network with related professionals. SilkStart's site permissions let you grant unique privileges for users to create, view, and edit information on each page of your site based on their membership level, and whether they are logged in or not.

This means that any page on your site can be reserved for full access by paying members only, with the option to grant limited access to the public. If a user does not have sufficient permissions for a section of your website, they will be encouraged to either log in or join your association – this clearly illustrates the advantages of being a paying member!
Where to use Permissions?
Job Board
Your site's built-in Job Board can be a place for members to access exclusive employment opportunities – an invaluable resource in any competitive job market. With the right permissions, members can also post jobs on behalf of their company (for free or a set price) to access a new pool of talent.

Directory
Configure directory access to let non-members browse through profile listings or conduct a detailed search to get a glimpse of the available networking opportunities. You may choose to provide limited access only, which ensures the user is prompted to log in before accessing another member's details and contact information.

Resources
Your association may have access to industry-specific publications and salary reports sought after by professionals, or even unlisted links to external content. Create custom pages to host documents, hyperlinks, text and images, and choose what types of members can view the content.


Click here to learn more about creating member-only areas on your site, and keep an eye on our blog for new ways to enhance the value of a membership with SilkStart!
Give it a try. It only takes a click to unsubscribe.