Connecting with Associations at ASAE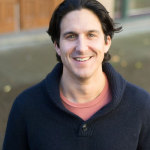 by Shaun Jamieson
on September 6, 2016
We recently had the opportunity to exhibit at the American Society of Association Executives (ASAE) annual tradeshow. It was our first major trade show in the US having previously only attended the Canadian version, the Canadian Society of Association Executives (CSAE), a year earlier.
We received an overwhelmingly positive response from everyone who stopped by our booth. Many were frustrated with their current provider and were seeking something new. Frustration ranged from a lack of features, to poor customer support, to a price point that seemed way to high. Interestingly, these sentiments echoed what Capterra determined from a recently completed survey.
Capterra surveyed associations to determine:
a) the top things associations look for when

picking

a software solution for the first time, and

b) the top things associations looks for when they consider

switching

software vendors.  
Using these results, we created a single top 4 list: 
The top 4 things associations look for in association management software
Ease of Use
Functionality/Features
Price
Support
As you can see, while ASAE attendees represent the top of the association market, the ones who are large enough to have staff, and who have budgets that are large enough to send people to tradeshows, their sentiments are still the same. If you're interested in how SilkStart addresses these common pain points just check out a recent blog post we wrote about it here.
In addition to meeting associations executives and hearing about their challenges and pain points first hand, we had the opportunity to meet with a number of other service providers. We wanted to share the ones that stood out for us:
BoardEffect – Board Effect's board portal software enables you to engage board of directors through online board books, scheduling and more on desktop and mobile.
MultiView – Associations trust MultiView to connect them with their ideal customers and members through Buyer's Guides, NewsBriefs, Banner Advertising and retargeting.
LearnUpon – LearnUpon is the fastest growing learning management system in the world and helps create and deliver online courses to your employees, clients and partners.
Informz – Informz is a leading provider of email marketing and marketing automation solutions for associations and nonprofits.
Check them out and let us know what you think.
We know picking association management software is a big decision, and we're here to help you every step of the way, from pre-sales to on-boarding to ongoing support. To learn more about how SilkStart can help your organization, sign up for a trial account or get in touch.
Give it a try. It only takes a click to unsubscribe.