Kickstart your Association's Social Presence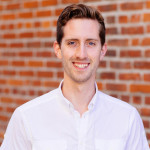 by Martin Nikleva
on February 2, 2016
There's nothing new to say about Social Media. It's here, it's important and your association needs to have a social presence or runs the risk of looking
outdated and irrelevant – the exact opposite of what most associations are trying to convey.
I don't want to rehash why social media is important. Instead, I want to supply you with three simple (and FREE) tools that take very little effort to
institute and can dramatically improve your social media savviness.
Heralded as the King of social media management. This tool allows you to consolidate your social media accounts in one dashboard, manage and schedule social posts, run analytics and just about everything else that you can think of.
Consolidate: Add all your social media accounts in Hootsuite and manage them with a single sign-on. I use this at SilkStart and it saves me 

valuable time every week.

Build up a queue:

Set aside some time, sit down and build up a library of posts. Schedule them to automatically post so that you can move onto other important tasks.
Who is talking about who? Are you creating buzz? This tool has always been one of my favourites. Google does the hard work for you and sends you an email notification when a relevant news article is found based upon keywords that you set.
Setup Alerts: I've setup a number of alerts for SilkStart through Google Alerts. For me, some include 'SilkStart', 'Association Management', Association Software' and so on. You won't have any problem coming up with a few that directly relate to your organization's field of expertise.
Digest Emails: Forget the distractions – setup a weekly digest email that consolidates your mentions in one email.
Track your social mentions from one of the largest lists of social content across the web. Social Mention measures your mentions with searches from over
100+ social media platforms.
Use Advanced: Narrow your search. You might not care about image results of your association but a negative blog post may interest you much more.
Top Keywords: These are the most frequently used keywords that are associated with your search. Try and include some of these words in your next social post!
Plus, use SilkStart to engage with your members and publish your social content on your SilkStart site through our social media widgets. You can even
auto-retweet your newly created events to your followers!
Got another 'go-to' social media tool? Let us know!
Give it a try. It only takes a click to unsubscribe.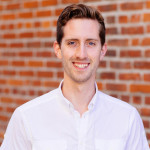 Martin Nikleva
I help associations grow to their full potential through using our online cloud-based tools. All good meetings are held during Ping-Pong matches.