Simple Tips for a Better Email Campaign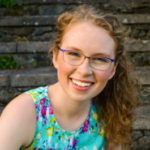 by Emily Griffis
on March 7, 2017
SilkStart's email campaign tool lets you effortlessly communicate with all of your members at once, or a specific segment. Easily design a message to promote your next event, keep members up-to-date, increase online engagement, and more using our tips below!
Optimize Deliverability
We recognize email deliverability as a top priority for organizations, and provide each website with a
free corporate "From" address (@silkstart.com) to dramatically improve the success rate of emails. If messages are sent in bulk from a non-corporate email address like @gmail.com or @yahoo.com, they are much more likely to be flagged by spam filters.
Choose your Content
When deciding what to include, ask yourself what your members perceive as valuable information. Examples:
– Upcoming Events
– New Job Board Postings
– Account Update Reminder (completed profiles increase the value of your directory)
– Monthly Association Update (industry news, board updates, etc.)
– Member Survey (gather valuable feedback on the member experience)
When crafting your subject line, think about what prompts you to open an email. Keep it concise, and avoid commonly flagged SPAM words.

Design Wisely
SilkStart is pre-loaded with modern email templates that you can edit to make your own. Alternatively, you may style your own custom template for use over and over again. In addition to using text and images, you can change the background colour of your email, adjust the font, or edit the HTML and CSS to your liking. Here are some of our favourite design tips:
– Maintain consistent branding. If you send out a periodic update, using a consistent layout will ensure that members instantly know where to look for the information most relevant to them. Once you have a preferred template, clone it for unlimited use in the future.
– Repeat any call-to-action at the top and bottom of your message. Whether it's a link to register for an event, submit a vote, or view a job posting, it should be easy for members to find and click, even if they don't read the entire email. Limit each email to one call-to-action and keep it short (ie. "Register Now") to yield best results.
– Design for no images. Be sure that any critical information is not conveyed only through an image. Certain email clients or mobile inbox settings may prevent content images from loading.

Schedule for Perfection
The optimal time for an email to land in a member's inbox will depend on your target audience. Are your members more likely to read a newsletter first thing in the morning? Or do they tend to check their emails on the weekend? In the evening? When you're done creating an email, schedule it to automatically send at any time in the future!
Review and Refine
SilkStart provides detailed email deliverability metrics to examine the impact of your message. This includes how many emails were delivered, dropped, opened, and clicked, etc, plus how many times each link was loaded. Checking your statistics regularly can help determine what part of your strategy (timing, subject, etc.) works well for engagement and what you can experiment with in future emails. If you're stuck, invite members to submit content for a newsletter to promote engagement, and discover what content is of interest to them.

For more tips on creating a group email in SilkStart, check our our Help Center!
Give it a try. It only takes a click to unsubscribe.