Release Notes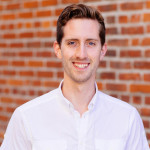 by Martin Nikleva
on August 19, 2016
Each month we like to release an update of the highlights of what we've been working on and how the product is improving.
Here's what we launched last month.
---
You might not want all of your SilkStart admins to receive every email notification. We've given you the ability to set which admins receive some of our most sent notifications so you can manage who on your team sees what.

---
Become a User
Have you ever wondered what your member sees when logged into your site? We can now give you the ability to become a user in your database.
---
Group Invites 
When you invite a member to a Group, the invite email their receive will contain the join link at the top of the email. Previously, the link would appear after the customized text that was entered.
---
Job Post Notification 
A minor change was made to the email notification a user receives when they submit a job to make it more clear that they were just submitting a job post. Once the job is paid for, they will still receive an email notification of this.
---
Do you use the SilkStart Blog Application? Previously, the title 'Blog' displayed in the banner image and in the blog list – we removed the double blog heading and kept the one in the banner image so it wasn't duplicated.

---
We improved the look of the profile preview so that members with large bios will look better.
---
Custom Fields
Do you have custom fields your members fill out when they purchase a membership? You can now choose to display these when a new member purchases a membership, renews, or both.
---
Image Manager
The image manager was upgraded to better accommodate networks that have large libraries of images used on their sites so that the images would load much quicker.
---
You will now see some extra help text when creating a new group so that your admins know what can be edited after the Group has been created.  
---
Once an attendee has registered for an event, you may now edit any of the information they entered while purchasing their ticket. Use this new edit attendee feature to correct spelling mistakes, update attendee names before the event and more!
---
Renewal Features
By default, when a member renews they are directed to the payment pages and sent through the enrolment flow where they may make changes to their profile (edit address, notifications, etc.) We now have a feature which will only send the member to the payment page without visiting the enrollment flow. This feature is optional and must be turned on by the SilkStart support team.
---
Dive deeper into the donations you collect through your SilkStart site with the new Donation Report.

---
Spell-check
Spell-check it now available anywhere the text editor appears.
---
Homepage News Widget
When your Articles Application page has less than 3 articles, the homepage widget will center align (Premium theme only).
---
Adding Images
We've improved the look of images added to your SilkStart site sections by removing the previously automatic added dotted image border.
---
When you choose to add a customized event reminder, you can now use any of our event merge tags.
---
Customizable Group Notifications
You are now able to customize two new email notifications sent when your members interact with the Groups Application.
Group Item Posted:

Notification sent when sent to member when an item is added to a group they are a part of

Discussion Commented:

Comment made in a discussion they are a part of
---
Choose to have the open registration checkbox selected by default when creating all new events in your network.
Give it a try. It only takes a click to unsubscribe.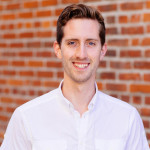 Martin Nikleva
I help associations grow to their full potential through using our online cloud-based tools. All good meetings are held during Ping-Pong matches.