My Favourite Gmail Plugin and Why Your Association Should Use It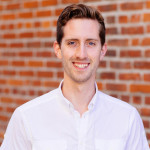 by Martin Nikleva
on March 22, 2018
If you're like me, you spend way too much time in your email inbox.
Recently, I've started using a Gmail plugin that's significantly cut down the time I spend replying to emails.
Gmail Canned Responses is a must-download.
Basically, Canned Responses allow you to pre-write email replies. Simply select from the list of your pre-written responses and it is added into the email you're currently working on. If you need to do further editing, no problem.
There's no learning curve.
Nothing intrusive to install.
Here's how I setup Canned Responses in 5 minutes and how you can do it for your association today.
Enable Canned Responses
1) Open Gmail (you're halfway there) > Click the gear icon in the upper right-hand corner of and select Settings.
2) Click the Labs tab and scroll down until you see Canned Responses. Select to enable Canned Responses, scroll down and Save Changes.
3) ) Compose an email message, then click the arrow in the lower right-hand corner of the message window. Choose Canned Responses > Save > New Canned Response. Choose a name and click OK.
You're setup and ready. Give it a try!
4) Compose or reply to an email message. Click the arrow button in the lower right-hand corner, select Canned Responses > Insert > choose the canned response you've created previously
Give it a try. It only takes a click to unsubscribe.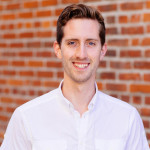 Martin Nikleva
I help associations grow to their full potential through using our online cloud-based tools. All good meetings are held during Ping-Pong matches.