Happy Holidays from SilkStart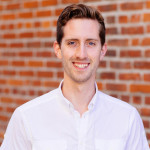 by Martin Nikleva
on December 21, 2017
With December already upon us, we want to wish you, your entire organization, and your families a Happy Holiday and a joyful 2018. Our entire team would like to express our sincerest appreciation for the trust you've placed in us and our product.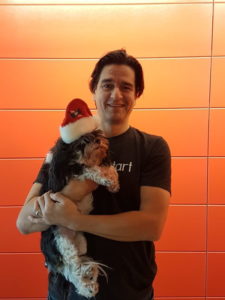 2017 has been a banner year for SilkStart and we're ready to bring you an even better product in 2018. To ensure you're updated with what's new in SilkStart, we send you monthly email updates – here are the 2017 Top 10 updates that you might not have implemented yet:
1) We completed our Map Application to showcase where your company members are located. Just like your regular SilkStart Directory, it dynamically updates as your members change their information and join/renew/expire.
2) Host All-Day Events on your SilkStart Event Calendar and Event List with the click of a button for events without a start and end time.
3) Subscription Topics let your members choose what types of emails they receive from your organization. Send messages to members who are interested in a particular topic to increase email open rates and lower your overall unsubscribe rate. For example, if you send out emails regarding new events every month, you can create this as a Subscription Topic and allow your members to subscribe to these types of email campaigns.
4) The Member Portal Application provides your members with quick links to frequently visited areas in SilkStart. Configure it to include widgets like Upcoming Events, Recent Jobs, and the Donate and Subscribe calls-to-action.
5) Display your events in a grid by using the Event List and use the same member permission you've set up for your Event Calendar.
6) Display multiple regional office locations for your member companies with  Additional Company Locations. Add these locations to Company profiles and display them in your directory search and directory map. Even edit them directly from your admin panel.
7) Capture Spousal information like marital status, name, and anniversary date during online registration, or manually record these details on the member profile.
8) If you publish different categories of Articles, you can now list your articles by category type on separate pages using Additional Article Applications.
9) Collect additional information from your subscribers with unlimited custom data fields in the Subscribe Form Widget.
10) Customize your member password requirements. Tell us how many characters your members should have to enter, and how many numbers, symbols, capital and lowercase letters are required to set up a password in your organization.
Happy Holidays from SilkStart
Give it a try. It only takes a click to unsubscribe.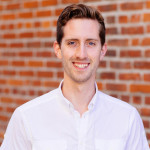 Martin Nikleva
I help associations grow to their full potential through using our online cloud-based tools. All good meetings are held during Ping-Pong matches.