SilkStart named to Metabridge Top 15 and VIATEC Tectorian of the Week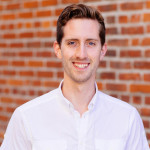 by Martin Nikleva
on June 15, 2016
This past week, SilkStart, alongside other Victoria-based technology companies Flytographer and RingPartner, headed to Kelowna, BC to participate in the annual Metabridge conference. All three companies were selected as part of the Metabridge Top 15 and were also named as Viatec's (Victoria Innovation, Advanced Technology and Entrepreneurship Council) Tectorian's of the Week, a weekly acknowledgment of local technology companies and their contribution to the tech scene.
"Our team is extremely motivated by the Metabridge recognition as well as by what is going on in the local tech community. We love helping other startups and being an active participant in our community. Our team participates in a variety of the local tech events like Ladies Learning Code, WhiskyDev, PyVic and VIATEC's accelerator program." commented SilkStart CEO Shaun Jamieson.

The 48 hour Metabridge conference selected the Top 15 companies through a rigorous review of over 100 applicants and placed them in front of an audience of VC's, serial entrepreneurs, mentors and other startups. Each company had the opportunity to present a 5 minute pitch, followed by a Q&A session.
"Metabridge is one of those events where you have the opportunity to connect with some of the brightest people out there. It's amazing how much you can learn by just taking the time to connect with others in your industry. I'd recommend attendance for any serious startup" said Jamieson.
SilkStart participated in a number of other programs while in attendance at Metabridge including an opportunity to connect with technology mentors from the Silicon Valley and across Canada.
Give it a try. It only takes a click to unsubscribe.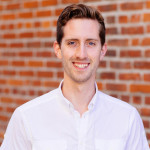 Martin Nikleva
I help associations grow to their full potential through using our online cloud-based tools. All good meetings are held during Ping-Pong matches.