Release Notes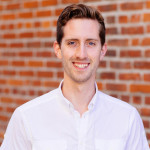 by Martin Nikleva
on December 12, 2016
Scheduled Emails: Deliver your Group Emails at any date and time – even when you're away from the computer. Create your email and then schedule it to be sent in the future. Contact us to try this beta feature!
---

Give your website a new modern look with an anchored navigation bar. As you scroll down any webpage on your SilkStart site, the navigation bar remains stationary at the top of the page so your links are easily accessible (premium theme only).
---
Company Map Application: Display your member companies in a dynamic map that automatically updates as company members become active and change their addresses.

---
Multi-chapter Email Subscribers: Members of multiple chapters may subscribe to group emails of any chapters (multi-chapter only).
---
Reporting: To provide greater insight into your member's actions, the following member reporting templates have been added to your Reporting App:
– All Member Last Login
– Last Month's Membership Transactions
– Lapsed Members
---
Event List: A brand new look for your event calendar! A new view to display your events – use it in conjunction with your existing calendar view or use it as your primary event display. See the Event List in action here.
---
Attendee & Purchased Ticket Lists: To make it easier to determine which user purchased each event tickets, we've added a new 'Purchased By' column to these event lists so that you can quickly determine the purchaser without having to bring up the original invoice.
---
Event Ticket Limits: If your event attendees need to purchase more than 10 tickets, you can leave the limit blank to allow for unlimited transactions of 10 tickets at a time.
---
Multi-chapter Attendee Grid: As the administrator of the apex of a multi-chapter, you can view all attendees from all events, while your chapter administrators will only view attendees from their chapter.
---
Manage Recurring Billing: We've added a new tab in the Details view of member profiles to help you manage recurring billing subscriptions. You can see details like when the subscription was created, and whether it is active or not.
---
Recurring Donation Cancellations: Your members can now cancel their recurring donations directly from within their SilkStart profile without any intervention from an administrator.
---
Billing Merge Tags: To better communicate with your members regarding their billing profiles, we've added a number of billing merge tags that are available to you to include in your member communications.
Give it a try. It only takes a click to unsubscribe.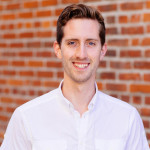 Martin Nikleva
I help associations grow to their full potential through using our online cloud-based tools. All good meetings are held during Ping-Pong matches.