Release Notes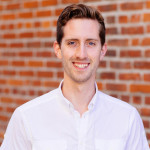 by Martin Nikleva
on October 24, 2016
Each month we like to release an update of the highlights of what we've been working on and how the product is improving.
Here's what we launched last month.
---
Member Directory: It's now even easier to find members in your directory. Website visitors can use a number of additional criteria including State/Province, City, and Zip Code/Postal Code when searching your member directory. Contact us to add this to your directory.
---
Job Board Pricing: Set and edit your Job Board posting prices anytime through the admin panel.
---
Customizable Notifications: Treat your renewal emails differently than the emails sent when a new member joins. Configure the automated membership renewal email notifications with custom text.
---
City Directory Search: Include City as Directory search criteria and provide more specific results by choosing whether this searches your member's Home or Work address.
---
Event Maps: Your website visitors can now access Google Map directions by expanding the Google Map on your event landing pages.
---
Event Ticket Notifications: Turn off the notification an admin receives when a user purchases a $0 event ticket (before any coupon codes have been applied). Navigate to Settings > Apps > Events to disable this notification.
---
Event Reports: To make it easier to track event financial transactions, we've added two new fields to the Event Transaction Report. 'Company Name' and 'Email' will now be included as fields in this report.
---
Directory Spam: Reduce spambot directory messages by enabling a ReCaptcha for non-members to prove they are not a robot before sending a message.
---
Customizable Welcome Email:  It's now easier than ever to send a customized Welcome message to an individual member. Set custom default text so that next time you send this message from a member's profile, your custom text is already preconfigured.
---
Donation Campaigns: Access your Donation Campaign settings directly from your Admin Panel under your Applications.
---
Team Page: We've added an additional field to the Team Page Application so you can now include a website URL for each individual team member.
---
Free Events: Non-members can now RSVP for 'Free' type events. Even better, they are added to your database as a 'Contact' so that you may follow up with them.
---
Member Invoices: Your members can now conveniently access their outstanding invoices on their Account Details page.
---
Move to Chapter (multi-chapter): Moving users between chapters of your multi-chapter just got easier. We've given this function a brand new user interface to make the status of the member in each chapter more clear.
---
Give it a try. It only takes a click to unsubscribe.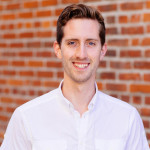 Martin Nikleva
I help associations grow to their full potential through using our online cloud-based tools. All good meetings are held during Ping-Pong matches.