How to offer member-only discounts for your association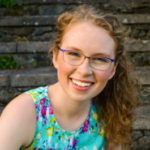 by Emily Griffis
on February 27, 2018
When it comes to your membership plans, value-adding mechanisms can take many forms. In this blog post, we're highlighting some techniques to offer member-only discounts and make your memberships stand out.  
Why offer discounts?
It's a no-brainer that cost savings are something all members can get behind. Because discounts are quantifiable, members can quickly measure the value they're getting when compared to the general public. Discounts are used to entice new members to join, and if done right, can be a major component in convincing them to renew again.
---
Here are some tips for creating desirable and sustainable discounts:
1) Be as unique as possible  

Exclusivity is key when it comes to offering member-only cost savings. Think about your member demographic and what they truly value, and match that with your association's unique connections, resources, and strengths to deliver a special proposition.
Consider creating reduced-rate tickets to your own events, or discounted access to industry reports and data. Access to a perk is most valuable when it's only obtainable by belonging to your association – otherwise, members may opt for a different route to receive the same benefit.
2) Stay consistent

Be mindful of the frequency and magnitude of your discounts to maintain reasonable member expectations. Discounts that are consistent and clearly defined will help keep members satisfied while boosting loyalty and renewal rates.
For example, if you offer discounted event tickets, consider deciding on a fixed percentage that members can save at every event. Offering large price drops may quickly boost engagement, but members will begin to take note and expect the same benefits going forward. If their expectations can't be met, they may question the value of their membership when it's time to renew.
Take this a step further with association management software and automate your event ticket discounts based on membership type.  A specific percentage discount is automatically applied based on the member visiting your event registration page. (Learn more)
3) Look outside of your association

What is something that your association can't easily offer, but that your members truly value? Look outside your own walls for other organizations who can help meet the needs of your members. You'll be helping another business by driving traffic and promoting their name, while your members get excited about something they can actually use.
For example, you might partner with the organizers of a well-known conference in your field to offer preferred pricing. Maybe you manage an association of professionals and team up with a company who can supply members with discounted business cards or print materials.
Unsure of what your members actually want? Reach out to a select group of users to hear their ideas, or send out a survey from your website. Tweet a question or poll, or write a Facebook post for instant feedback.
4) Raise awareness

For your discounts to actually deliver their proposed value, your members need to know they exist. Otherwise, there is missed opportunity in communicating the value of renewing. Try creating a members-only mailing list to release updated offerings, or maintain a dedicated "Benefits" webpage on your site. Periodic reminders are a great way to keep members engaged – whenever a discount is used, they are reminded of their affiliation with your association and the value you're delivering.
---
Offering the right discounts can benefit your association just as much as it benefits your members. Adding value to your membership plans helps you obtain and retain members, and promotes a stronger level of engagement as you support their professional growth and/or recreational endeavours.
Here are some questions to get you started:
– What do your members want?

– Can you offer this, or do you need to look outside your association?

– Can you offer this consistently while keeping expectations level?

– What channels do you have available to promote this?
Give it a try. It only takes a click to unsubscribe.