10 Post-Event Survey Questions you Need to Ask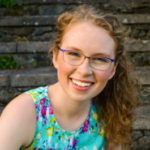 by Emily Griffis
on November 30, 2017
The end of one event marks the perfect time to start planning for the next. Sending a post-event survey to collect attendee feedback is one of the best ways to understand guest satisfaction and improve future events. Collect this data and learn valuable insights with these 3 short steps:
Step 1 – Design your Survey
Asking the right questions is key to getting useful answers. Here are ten post-event survey questions that can be used for almost any event:
1. Was this your first time attending one of our events? (Yes/No)
2. How did you hear about this event? (dropdown list of options)
3. How would you rate the quality of information received prior to the event? (scale from very satisfactory to unsatisfactory)
4. What was your favourite thing about the event? (open-ended)
5. What is one thing you would improve? (open-ended)
6. Please rate the following event components: (scale from very satisfactory to unsatisfactory for each component)
– Speakers
– Catering
– Venue
– Date and Time
– Sessions
7. How organized was the event? (scale from very organized to unorganized)
8. How likely are you to recommend our events to a friend or colleague? (scale from very likely to not likely)
9. How likely are you to attend future events? (scale from very likely to not likely)
10. Do you have any other feedback? (open-ended)
A brief survey will result in the best response rates, so stick with the questions that provide the feedback most valuable to you. Download a free PDF of our suggested survey questions for easy reference after your next event!
Step 2 – Send it
Leverage a free tool like SurveyMonkey to easily customize and send your questions. Email guests right from the survey creator, or grab a link to share through other online platforms. Send your survey within 24 hours after the event for the most accurate results.
Step 3 – Review and Learn
Whether the feedback received is positive, negative, or neutral, the most important part of sending a survey is that you learn from and act on the information collected. Look for patterns or areas of concern, and consider following up with participants to learn more about their opinions. If attendees can see your dedication to improving the guest experience, they'll be more inclined to attend future events.

Give it a try. It only takes a click to unsubscribe.