A Prospecting Tool to get New Members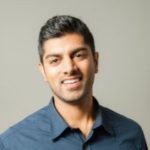 by Bear Johal
on June 19, 2017
Prospect.io is a start-up that could make your life a whole lot easier…
A common problem for associations, especially new ones, is getting in touch with potential members. Studies have shown, that the first year for a new non-profit is always the hardest.
It makes sense, nobody knows about your organization and although word of mouth is and will likely be the strongest way to get attention at the start, it's up to you to build it.
The intuitive reaction is to begin marketing your new association, buying up magazine or web ads in your industry and this will likely be effective. What most associations don't do and could benefit from, however, is to compliment their marketing efforts, by reaching out to prospects directly. 
Enter: Prospect.io
Prospect.io is a sales automation platform, designed to generate more leads. Instead of sending out individual emails to all the prospective companies in your industry, all one needs to do is compile a list, setup a campaign, then run it.
On top of that, it offers an email finding and verification service, integrates with your current tools, and provides extensive reporting tools to analyze all of your efforts.
It's one of the more cost-effective sales automation tools out there, starting at $59/month; but could save you a lot more in time and new memberships.
Give it a try. It only takes a click to unsubscribe.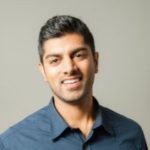 Bear Johal
When not helping new associations with their management software, Bear enjoys eating well, playing sports, and cheering on the Calgary Flames for their (brief) playoff runs.