Release Notes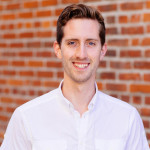 by Martin Nikleva
on April 7, 2017
Each month we like to release an update of the highlights of what we've been working on and how the product is improving.
Here's what we launched last month.
---
Generate Upcoming Invoices: Be even more specific when sending upcoming invoices for memberships. When generating upcoming invoices, you may now select one or more membership types that you want invoices generated for.

---
Invoices: In your Admin Panel Invoices grid, we've added a new "Created User" column which quickly and clearly helps you to determine if the user created the invoice online, or if an admin created the invoice for the user through the admin panel.
---
Invoices: A new "Payment Date" column has been added to your admin panel invoices view (Manage > Invoices) to help you determine when a user actually submits payment for an outstanding invoice.
---
Invoice Notifications: To provide your admins with greater insight into when and how a member pays an invoice, we've added a number of new invoicing notifications. Choose to receive a notification when an outstanding membership, event, job, or other invoice is paid. These are not enabled by default so make sure to turn them on here or contact us. Like all configurable notifications, you can choose which admins receive them here.
---
Membership Invoice Description: When viewing invoices in Manage > Invoices the description column will provide you with greater detail that will help you to determine if the invoice is for a new membership or renewal, and what year the membership is valid for.
---
Company Profiles: See the Current Membership Status column and Amount Paid directly from the Membership History tab in the Company Admin Panel profile.
---
Event Coupons: In addition to being able to set a coupon discount by percentage, you may now configure the coupon by dollar amount.
---
Articles Widget: In addition to displaying Article titles, this widget will now display the primary image for the article.
---
Additional Article Applications: If you publish different categories of Articles, you can now list your articles by category type on separate pages.

---
Website Loading Times: If your SilkStart website homepage is image heavy, it will now load faster due to performance improvements.
Give it a try. It only takes a click to unsubscribe.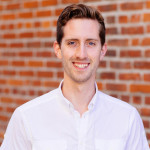 Martin Nikleva
I help associations grow to their full potential through using our online cloud-based tools. All good meetings are held during Ping-Pong matches.