Release Notes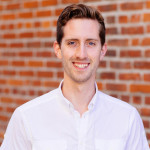 by Martin Nikleva
on December 18, 2017
Each month we like to release an update of the highlights of what we've been working on and how the product is improving.
Here's what we launched since we last updated you.
---
Help Widget: Access support resources directly through your SilkStart network from wherever you are are working in SilkStart. Still have a question? Use it to send us a message without leaving your screen . View the new widget in the bottom left corner of the admin panel or any SilkStart web page while logged-in with an admin account. We continue to add additional FAQ help resources, as well as help assistance you can access directly from your SilkStart dashboard.
---
All-Day Events: Host All-Day events on your SilkStart Event Calendar and Event List with the click of a button for events without a start and end time.
---
Meta Data Application Pages: Ever wonder how to edit that small block of descriptive text that displays when you share a webpage on Facebook or in Google search results of your website? Edit the meta description of any Custom Webpage or Application to entice visitors to click on your links. Check out one of our favourite articles from Search Engine Watch here for examples of how to write your meta descriptions to increase your click-through rates.
---
Purchaser Information Transaction Report: The All Transactions Report and Last Month's Membership Transaction Report can now include data fields that display individual member custom fields, address fields, and key profile data points for the individual purchaser of the transaction. Just contact us to add to your network.
---
Event Attendee Company Merge Tags: Do you collect detailed company info from your event attendees during registration? You can now use Company Event Attendee merge tags in your event notifications to easily see what Company the attendee belongs to without navigating to their profile.
---
Give it a try. It only takes a click to unsubscribe.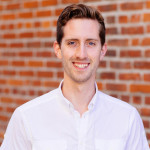 Martin Nikleva
I help associations grow to their full potential through using our online cloud-based tools. All good meetings are held during Ping-Pong matches.