Release Notes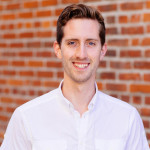 by Martin Nikleva
on February 15, 2017
Each month we like to release an update of the highlights of what we've been working on and how the product is improving.
Here's what we launched last month.
---
Scheduled Emails: Our beta of this feature was so successful that Scheduled Emails are now available to everyone! Set the delivery of Email Campaigns for any date and time. Create your email and then schedule it to be sent in the future.
---
Donation Campaigns: All campaigns – even your inactive ones – are now accessible through the Campaigns Grid view in your Admin Panel. However, non-admins will still only see active campaigns through the front-end of your website.
---
Member History Tab: Now it's even easier to see who made the last change on a member account with the updated Member History tab available through the admin panel profile.
---
Forgotten Password Help: When a member tries to join using an email address that has already been used in your network, they will now receive more descriptive text notifying them that the email address is already in use, and pointing them to sign-in with a correct address or to recover their existing account.
---
Stripe Currencies: If you have integrated Stripe as your payment gateway with SilkStart, you may now support payments in the Danish Krone.
---
Communicate Tab: To make our mailing tools easier to understand, we've made some minor terminology changes to the applications under your admin panel Communicate Tab:
Group Emails > Email Campaigns
Mailing Lists > Segment Lists
Email Notifications > Automated Emails


---
Additional Contact Info Fields: Collect additional basic contact info fields from your members through enrolment. Choose from the following list of new fields that you may enable:
Prefix (Mr., Ms., Dr., etc.)
Nickname/Preferred first name
Middle name
Suffix
Maiden name


---
Membership History: Find more specific information on each user's plan through their membership history tab with the addition of two new data columns. Plan Status will display a real-time and colour-coded membership status while the Amount Paid column will display the quantity of the plan rate.
---
Multi-chapter Transaction History: View the chapter name associated with each transaction under the Transaction History tab within a member's admin panel profile.
Give it a try. It only takes a click to unsubscribe.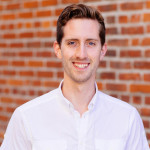 Martin Nikleva
I help associations grow to their full potential through using our online cloud-based tools. All good meetings are held during Ping-Pong matches.