Release Notes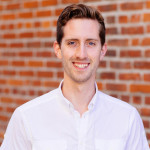 by Martin Nikleva
on June 8, 2017
Each month we like to release an update of the highlights of what we've been working on and how the product is improving.
Here's what we launched last month.
---
Application Settings: It's now easier than ever to get to your Application settings from your admin panel. Navigate to Manage > Events/Groups/Jobs/Campaigns and see a new Settings button that will direct you to the corresponding application settings page.
---
Event List: If you use the Event List, it will now use the same permissions and viewing restrictions that you've setup for your Event Calendar.
---
Invoices: To make it easier to find the transaction for any of your paid invoices, the transaction can now be selected from the Status column in the Invoice grid.
We've also added an entirely new 'Transaction' column so you don't have to navigate away from Invoices to find the transaction you're looking for.
When viewing an invoice, there is now a link to view all related transactions.
---
Member Portal: A brand new application to showcase relevant information to your members. Members will be able to see the latest discussions they've participated in, the most recent discussions from any groups the member belongs to, and the member's upcoming events which they have registered for, and much more!
---
Additional Company Locations: Do your member companies have multiple office locations? You may now add additional locations to Company profiles and have these locations display through your directory search and directory map.
---
Event Categories: You can now easily edit the default event category that displays on your event calendar through Settings > Event Categories.
---
Donation Receipts: For Canadian customers, choose to include CRA required references on your donation invoices with one click.
---
Widget Images: Make your webpages standout by using images in your Event, Article, and Job widgets. Enabling widget images will pull the Feature image from each application and automatically display it in the widget view. Ask us how!
Give it a try. It only takes a click to unsubscribe.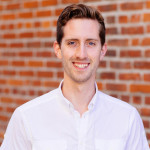 Martin Nikleva
I help associations grow to their full potential through using our online cloud-based tools. All good meetings are held during Ping-Pong matches.