SilkStart Launches Free Stock Photo Platform for Associations and Nonprofits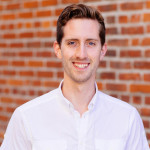 by Martin Nikleva
on February 7, 2018
Associations and nonprofits can now source high-quality and hand-picked photos through an entirely new web platform by SilkStart.
February 4th, 2018 (VICTORIA, BC)—SilkStart, a leading Software-as-a-Service (SaaS) Membership Management Platform, today announced the launch of Stock Photos for Associations to connect member-based organizations with high-quality imagery for their websites and marketing efforts.
"This is a huge win for our customers and every association or nonprofit looking to bring their website into the modern age. We've seen this shift where quality imagery is at the forefront of the most exciting association websites out there. We want to give all associations a free resource to make it as simple as possible for them to get a beautiful website." said Martin Nikleva, Director of Marketing of SilkStart. "Stock Photos for Associations puts this power into the hands of the association so that they can revamp their marketing efforts without incurring an added cost. With this release, we're giving each association another resource in their toolkit that they can continually revisit."
The Stock Photos for Association website benefits associations by providing hand-picked, professional-quality photos at no cost. Associations can download any of the images for free and use them without restriction.
For more information visit: get.silkstart.com/association-stock-photos
ABOUT SILKSTART
SilkStart is committed to building industry-leading functionality for member-based organizations by enabling trade and not-for-profit associations to better serve their members through a truly mobile-first approach to member management. A leading platform for multi-chapter associations, SilkStart uniquely offers a connected database for all chapters. Established in 2010, SilkStart is lead by Shaun Jamieson, a technology industry veteran, who previously held senior leadership roles at AbeBooks (acquired by Amazon), and FillZ (acquired by AbeBooks).
Give it a try. It only takes a click to unsubscribe.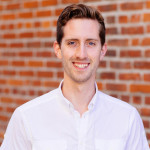 Martin Nikleva
I help associations grow to their full potential through using our online cloud-based tools. All good meetings are held during Ping-Pong matches.