SilkStart raises $550K Seed Round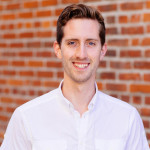 by Martin Nikleva
on July 6, 2015
PRESS RELEASE
Canadian Start-up SilkStart Technology Inc. Announces Seed Financing
SilkStart Technology Inc., a software-as-a-service (SaaS) platform, recently announced it has raised an oversubscribed $550K Seed Round. Silkstart is funded by Highline.vc, a mobile focussed accelerator, and a group of US and Canadian angel investors.
Originally founded in Vancouver, the company now has offices in Victoria and Toronto. SilkStart is lead by Shaun Jamieson, a Victoria technology industry veteran, who previously held senior leadership roles at AbeBooks (acquired by Amazon), and FillZ (acquired by AbeBooks).
Lead investor Pankaj Agarwal said, "I'm excited about both the team and the opportunity. SilkStart helps associations to acquire and engage their members by offering a truly mobile friendly member experience, which is critical today. This investment will help the team improve the platform and ramp up growth'.
SilkStart is committed to building industry leading functionality for member-based organizations by enabling trade and not-for-profit associations to better serve their members through a truly mobile first approach to member management.  SilkStart has also just launched a connected database to uniquely support multi-chapter associations.
Give it a try. It only takes a click to unsubscribe.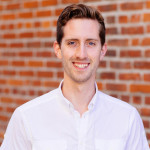 Martin Nikleva
I help associations grow to their full potential through using our online cloud-based tools. All good meetings are held during Ping-Pong matches.