Designing for Simplicity: The New SilkStart Website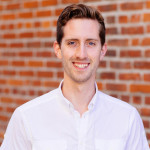 by Martin Nikleva
on June 22, 2016
We set out to redefine SilkStart, to show how easy member management can be. We ended up with what we consider to be a spectacular new website.
Today millions of associations exists globally. From small and local, to large multinationals, associations connect people to help promote and create change.
Although technology has been advancing at a rapid pace over the past decade many associations are being left behind. They are forced to use an assortment of software solutions to manage their members, at times creating solutions held together with duct tape.
At SilkStart, we are on a mission to connect associations. We have been building a grand central station solution for your association – communications, payments, donations, job postings and members can be managed in one place.
But having everything in one place does not mean that everyone can use it. We don't want your team to spend hours trying to create an event or have members get lost in the depths of a website. We want SilkStart to be as easy to use as possible.
We set out to redefine SilkStart to show how easy it can be.
When we began the process of crafting a new identity for SilkStart, focusing on our most important resource – our users – we asked, what made our current clients choose SilkStart over a competitor? And why did others not choose us? We put ourselves in our user's shoes and our new design was founded upon three key principles from our research.
Simplicity
Providing an easy to use experience for our customers has always been a top priority when building any feature of SilkStart. We wanted to prioritize that in our new site, to show customers just how simple it can be to manage their associations. We focused on the content and how we could deliver it with clarity and simplicity. We took a full disclosure approach, showing off all of our product and features so our association admins would see exactly what they can do.
Modernity
We recognize that people view sites and products through thousands of different screens.
Staying modern is very important to us and we wanted to portray that through our new site. We strive to make sure users can access our sites from any device, at any time. Our new marketing site needed to showcase this as well.  We focused on making sure all of our information was as easy to access as possible on any device.
Beauty
People love the sites we build. Some of our sites have even won design awards. When people go to a site, they want to see what they are paying for. We decided it was imperative that we show customers the actual product with real customer examples. All website images used are from our real SilkStart customers.

We strive to offer the best member management experience for members and administrators. We will continue to evolve and improve our site experience. If you have feedback, please send us an email at support@silkstart.com.
Give it a try. It only takes a click to unsubscribe.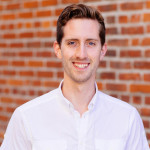 Martin Nikleva
I help associations grow to their full potential through using our online cloud-based tools. All good meetings are held during Ping-Pong matches.