How associations and nonprofits can leverage Slack to reduce email and improve internal communication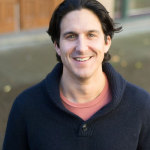 by Shaun Jamieson
on January 26, 2016
Here at SilkStart we've been using Slack for over a year. It's literally changed the way we work.
Email was killing us and we needed a better way to communicate internally, share information and updates, and keep track of decisions, documents and more. Slack helped us do all that.
Every week we speak to associations and nonprofits looking to switch to our association management software (AMS) and they often ask about internal communication
tools. Our AMS is great for helping associations build modern and mobile-friendly websites like this. It helps you manage member data, memberships, events, donations, a job board,
social channel integrations and more. It's not however an ideal internal communication tool for employees, or board and committee members.
This is where Slack comes in, and it really blows the competition away.
For those that don't know, Slack is a cloud-based team collaboration tool. It will replace a lot of your email (especially those back and forth discussions), help keep everyone in the loop, and give you a place to easily communicate with your staff, regardless of their physical location.
We know associations have limited resources and that a significant portion of these limited resources goes to administrative duties and communication tasks. Slack can help. Best of all, many associations can use Slack for FREE (we use the free version). Check out their pricing.
Here's a 5 STEP quick start guide for giving Slack a try at your association:
Get Slack here

Invite some colleagues and start using it.

Create some channels (by team, person, or topic – e.g board or fundraising committee).

Invite the respective people to these channels.

Download the app to get Slack on your phone to send and receive Slack messages from anywhere with ease.

---

That's it! This will be enough for you to see its value.
From there it's up to you. Read some articles (see below) to get tips and best practice advice, start using Slackbot and integrate with other business tools you use like Google Drive.
Let us know if you start using it and if it helps your association!
May 2017 Update: The Slack for Nonprofits program provides qualified organizations a free upgrade to the Slack Standard plan. Find out more about their pricing here. Slack has also extended the functionality of it's 'Call' feature to include video calling across their paid plans.
Give it a try. It only takes a click to unsubscribe.