Support your Association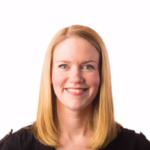 by Lindsay
on September 13, 2017
As the administrator of an association, you can expect that your members will occasionally come to you when they encounter issues. Although you may not have any experience providing support, not to worry, you will do great!
Some of these issues will be simple, while other issues will naturally be more complex. In any case, preparing yourself will allow you to familiarize yourself with the system as well as your members.
Put yourself in their shoes
Understanding what your member is trying to accomplish and why is the first step on the path to solving the problem. Take a moment to consider how any changes or updates will affect your members and get ahead of potential questions by troubleshooting using a test user.

Get the specifics
Get the exact URL of the page that the member is having trouble with, or ask them to provide you with a screenshot.

Have the member explain what they were trying to accomplish at the time they encountered the problem. 

Was

the member logged-in or logged-out at the time?
Learn along with your members
You are not expected to be an expert in every aspect of your system. If you don't know the answer to a question, don't fake it until you make it, take it as a learning opportunity together!
Follow-up and check-up
Scheduling a follow-up to ensure that everything is going smoothly can be useful in some situations. Or, you may want to look at the member's email history on their profile to verify that they have been receiving messages. Either way, ensure that results are communicated with the member to close the loop.
---
Some of the common issues that a member might reach out to you with include:
Of course, you can always send your members a link to one of SilkStart's FAQs from our extensive support section. If your members have questions that are not covered in the FAQs, please let us know! We will happily add or update an article to help your members!
Give it a try. It only takes a click to unsubscribe.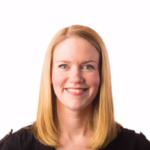 Lindsay
Lindsay, SilkStart's Customer Success Representative, is the go-to person for administrators who want to support their members to the fullest. She provides service with a smile, even over email!