Techsoup Canada: Technology for nonprofits and charities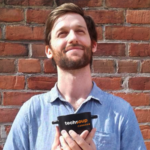 by Ben Losman
on January 8, 2018
As an association, technology can be a tremendous asset in achieving your mission. The right tech systems can help you serve the needs of your members, streamline your operations, and amplify communications. When an association has access to robust technology — as well as the knowledge and capacity to put tech to proper use — the impact can be transformative.
Unfortunately, many associations has a fraught relationship to technology. Anxiety and confusion are widespread, and tech is often considered unessential to strategy. These factors are compounded by real barriers to access; much of the tech that can help associations do better work is priced for the private sector.
Enter TechSoup Canada. We're a nonprofit that helps Canadian charities, nonprofits, and libraries use technology more effectively achieve their missions. To do this, we offer both a technology donations program and an ever-growing body of free learning resources.
Technology Donations Program
Our Technology Donations Program offers donated and discounted technologies to qualified charities, nonprofits and libraries for an administrative fee that's typically 90% less than the retail market value.
For example, if you want a copy of Microsoft Office Professional, you can expect to purchase it for around $500 online or in-store. However, if you're a TechSoup Canada member and qualify for our Microsoft donations, you can get Office Pro for $54. As you can imagine, the cost savings can become quite significant, especially if you're purchasing software for your entire team.
More than 30 corporate donors, including Adobe, Autodesk, Google and Cisco, have chosen to partner with TechSoup Canada to provide their products and services either as an outright donation or at a significant discount. The average organization can save $780 per staff person through our donations program.
Learning Resources
What good is technology if you don't know how to use it effectively?
TechSoup Canada creates and curates valuable educational content that equips nonprofits with technology tips and best practices. We write blog posts, share resources on social media and through our monthly newsletter, and host monthly webinars with experts who share insight into relevant issues, programs, and trends.
Our learning content is shaped by the needs and interests of the people we serve. If there's ever a topic you'd like to learn more about, let us know!
Next steps
If you'd like to transform your relationship to technology, start by registering as a TechSoup Canada member. Membership is free, and once we qualify your organization, you'll have access to a comprehensive catalogue of donated and discounted software.
In the meantime, visit the learning resources section of our website. Read blogs, watch webinars, and learn more about how associations are using technology to achieve their mission. Don't forget to sign up for our newsletter and to find us on social media.
We know associations are achieving great things, and we're proud to help amplify the impact of our 32,000+ members. Let us help you on your tech journey!
Give it a try. It only takes a click to unsubscribe.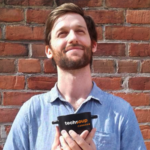 Ben Losman
About the author: Ben Losman is TechSoup Canada's Communications Coordinator. His goal is to foster conversations that help charities, nonprofits, and libraries make more effective use of technology.