There's more to Google's Algorithm Update than just having a responsively-designed website – here's what else you can do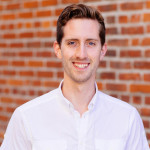 by Martin Nikleva
on July 31, 2015
It's no secret your association's website needs to cater to your current members, but how will prospective members find out about your association? The "mobilegeddon" triggered by Google's announcement of changes to its mobile search rankings algorithm may have opened your eyes to the importance of a responsively-designed website, but your association's site might still be missed in many online searches. It's no longer enough to have a great site, you have to get your site found.
The fact is, once your site is mobile-friendly, there are several ways to improve your Search Engine Optimization (SEO). It might seem intimidating, but the most important steps are usually the easiest. Just remember what Google is all about: connecting web searches with the most relevant results – keep this in mind when making changes to your site.
The easier it is for members to access the content they want, the greater the reward you'll see in your Google rankings.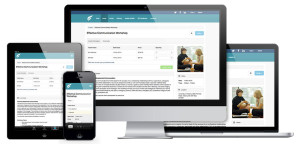 1. Design for the mobile user
With more web users visiting websites on their mobile devices, the way people are engaging with your content is changing. Smaller screen sizes mean that your members are going to see less information at once and will navigate your site in a different way.
Prioritize – Sort the most important content higher in the page view. What is absolutely necessary for your members to see?
Beware the Fat Finger – Make your site easy to navigate in a touchscreen by embedding links in your photos and logos.
Navigation Bar – Don't hide page links in paragraphs of text, instead build your navigation bar with subheadings and drop-downs.
2. Optimize for Search
Meta information is at the core of setting your site up for success in the search engine rank race. Basically, meta information succinctly describes your site to search engines so that it can accurately match your site with particular search queries.
Meta Page Description – A brief introduction to the content of your site. Make it compelling and persuasive – think of it as your sales pitch!

Results Page – This text will display on Google's search results page. Without a page description, random text from your page will be grabbed.
Why You? – Why is your association unique? Showcases this in your description and include a call-to-action.
3. Supercharge Your Page Titles
Create persuasive and descriptive page titles that provide your members with a quick reference as to why they should click on your site.
Match with Search Queries – Titles that match with a searcher's query will appear bolded in Google's results.

Keep it Short – Page titles are limited by character length so keep your titles short and relevant to the material of that particular page.
Don't Duplicate – Create unique titles for each individual page.
Ready to optimize your SilkStart site for search engines? Check out our FAQ on adding meta information.
Give it a try. It only takes a click to unsubscribe.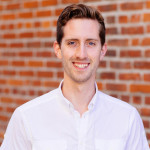 Martin Nikleva
I help associations grow to their full potential through using our online cloud-based tools. All good meetings are held during Ping-Pong matches.