Trello for Associations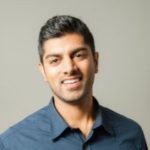 by Bear Johal
on August 17, 2017
If you haven't heard the name, then check out Trello.
It's a free task management/productivity tool that can streamline just about anything.
Like any business, associations are very team-centric. What is the key to a team's success? Trello lives and breathes their three part blueprint:
Communication, Direction and Evolution.
Taken from their blog:
Communication: How to set up team expression basics that give everyone an equal voice. We also provide chat app and video tool etiquette tips for getting the most out of distributed communication. Plus, how to kick boring meetings to the curb.

Direction: Ways to set goals that fuel team collaboration, how to use OKRs as a co-created team to-do list, and the reason a team mission statement isn't lame.

Evolution: How to regularly reevaluate your teamwork, reap the rewards of retrospectives, and make changes that the whole team can get behind.
Our team has been using Trello for a few months, with excellent results.
First of all, it's free. It's also incredibly easy to use, integrates with just about everything and addresses our main roadblock in many projects: synched collaboration.
With Trello, we are able to keep track of tasks and projects, make checklists within certain tasks and colour code everything so that it's easy on the eyes.
That being said, we are just scratching the service with this wonderful task management tool. If it's helped our organization, I'm certain it can help yours as well.
Give it a try. It only takes a click to unsubscribe.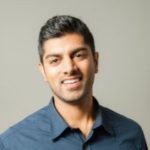 Bear Johal
When not helping new associations with their management software, Bear enjoys eating well, playing sports, and cheering on the Calgary Flames for their (brief) playoff runs.