What is Association Management Software?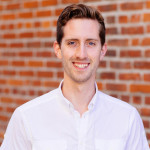 by Martin Nikleva
on July 5, 2017
Operating a member-based association is hard work. It requires massive amounts of time, which in turn, translates into high administrative costs.
Do you need Association Management Software (AMS)?
An AMS is a integrated online software suite (saas) where you can manage your database of members, events, donations, and other transactions with a modern website presence.
A typical AMS will contain a comprehensive set of features like a full website, email marketing, online invoicing and payments, member/company directories, donation campaigns, event management, a job board, and multi-chapter management.
The right AMS can save you time and money while simplifying daily, weekly and monthly operations. More time to focus on growing and managing your business.
Will Association Management Software reduce redundancies in my organization?
Most promise the moon, but fail to deliver quality service or technology. To understand which will be best for you, it's worth knowing what they are, how they work, and how they can help you.
Is the cost worth the efficiencies?
Association Management Software will help you – and save you money. There are an abundance of solutions and AMS services available to you but finding the one that suits your unique requirements can be difficult.
Here at SilkStart, we just launched the 2017 'What is Association Management Software' eBook as a step-by-step guide designed to help you understand how an AMS can transform your member-based organization. Download the eBook here
Inside the book, you'll find:
What the typical AMS features are
How to know if you need an AMS?
How does an AMS stack up to custom software solutions
6 ways an AMS can generate and collect revenue
Transitioning to Association Management Software should be treated as an organization-wide change. Ensure that your association and its membership structure fits with the provider that you choose.
Don't worry though – we want to break down this process and make it a simple decision to choose the right provider. I also created a slideshare so that you can share this information with your colleagues.

Give it a try. It only takes a click to unsubscribe.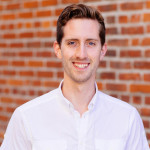 Martin Nikleva
I help associations grow to their full potential through using our online cloud-based tools. All good meetings are held during Ping-Pong matches.