4 Steps for a Successful Online Association Donation Campaign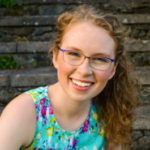 by Emily Griffis
on October 20, 2017
With the endless array of tools at our disposal, raising money online can mean so much more than placing a "Donate" button on your website and hoping for the best. Whether you raise funds to support the initiatives of your own association, or to contribute to a related organization, taking the time to plan, execute and track an online donation campaign is an effective way to reach your goals.
Below are our favourite tips that your organization can use to run a successful online donation campaign:
1) Set a clear goal
Create a clear message that represents your fundraising goal — this should cover what you are raising money for and why. Not only will this help convince potential donors that their contribution is worthwhile, but if others can quickly communicate the message to their peers, your campaign instantly becomes more shareable. In the age of the internet, it's all too easy for your visitors to lose interest and browse to a new page if your campaign isn't clearly defined with actionable steps.
Instead of just telling potential donors that their dollars will help to support your association, tell them exactly where their money is going. Look at the difference between these two examples: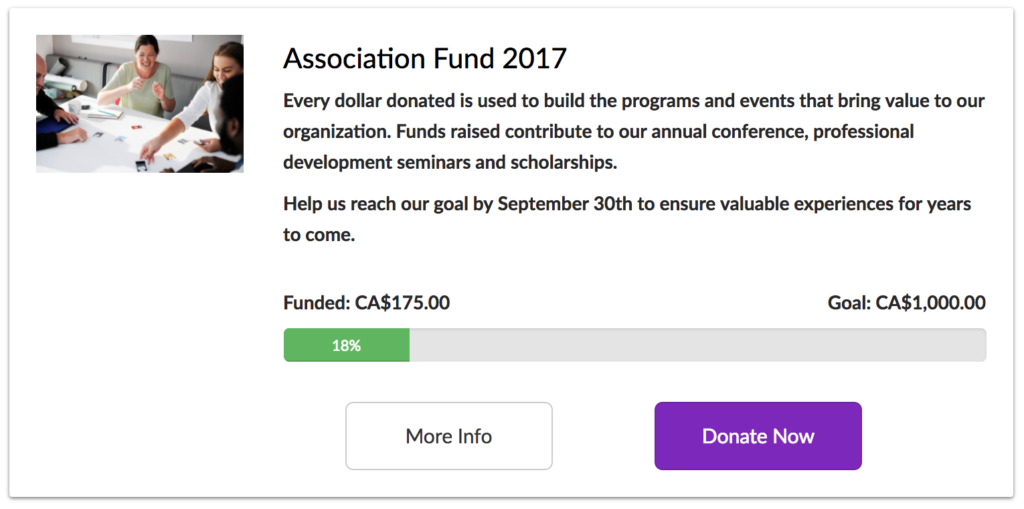 As a potential donor, you'll be much more inclined to contribute to a fund that helps you see and understand the exact value of your donation, rather than one that may or may not be using your dollars in a responsible way. Here are some other tips for a strong campaign:
Set a deadline: Specify a deadline and goal amount to help promote urgency. If a campaign lasts too long, users may feel they have time to return and donate later, but will ultimately forget.
Use visuals: A powerful visual element helps donors see and feel the value of their contributions. Images that provoke emotion are more likely to trigger a donation.
Specify your call-to-action: Your call-to-action should be concise and quickly represent the main goal of your campaign. Consider customizing the traditional "Donate Now" text to anything from "Give $5" to "Save the Whales".
2) Build consistent promotion
Maintaining consistent branding across your entire online presence is key for building donor trust and awareness, so having a donation screen that matches your organization's own website will increase credibility. When it's time to design promotional graphics, consider using a tool like Canva to easily create materials for all platforms. Next, identify the main ways in which you can reach your target audience and start spreading the word:
Leverage your contacts: Leverage your existing contact database by sending an email to those most likely to support your cause. Most email platforms offer detailed metrics for each message sent, so you can experiment with different headlines and designs and track the ones that drive the most traffic to your website. Using an email automation tool like Prospect.io helps make sure all recipients are accounted for.
Retrofit your website: Once a visitor has landed on your website, it becomes all about leading them to the right page for payment. Placing a call-to-action on your homepage and throughout your site makes it hard to miss.
Use social channels: Take advantage of the branding space on all of your social media channels to further extend your reach. Replace your Facebook Page banner or add a call-to-action to your Twitter bio for increased exposure.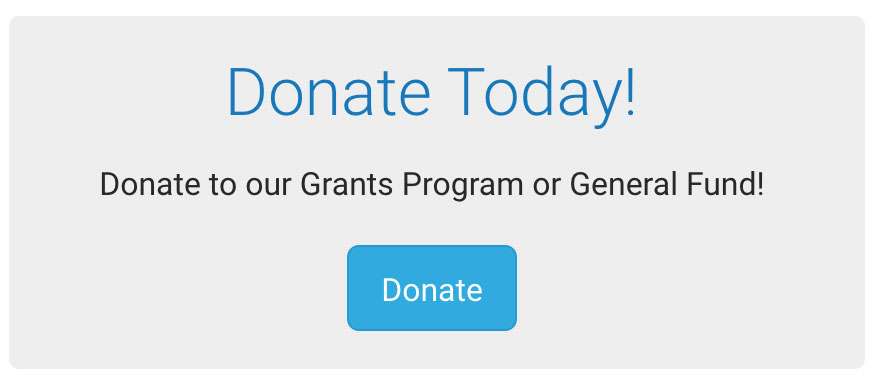 Tip: Consider using your association management software to run your campaign — record all donations in member profiles and build beautiful landing pages for each campaign!
3) Make it easy to donate with a couple of clicks
Having a donation interface that is easy to find online and operate is a simple way to raise more funds. If the donation process becomes cumbersome and complicated, potential donors are more likely to abandon the webpage before payment.
Look for a clean and straightforward donation landing page that is accessible on desktop and mobile platforms. Fewer steps involved in the donation process means a more streamlined contribution process for improved conversions.

4) Use every campaign as a learning opportunity
Once you have collected your donations and donor information, you can analyze key metrics such as who donated (are they a member of your association?), when (was it after a promotional email was sent?), and how much they contributed (what amount was the most popular?). All information collected from the campaign can be applied to future fundraising efforts. This might include sending personalized thank-you notes, or a message detailing the impact of the funds collected — building and strengthening relationships with your donors is critical to ensuring the success of future campaigns.
Thinking of using SilkStart to run your campaign?
Using SilkStart's built-in donations tool means your campaign page is already set up with your organization's own look and feel and payment processor. Your campaigns are hosted with the rest of your content to create a seamless experience for visitors navigating to and from any other page on your site. No extra fees and no donation minimums mean you can publish your first campaign in minutes and begin collecting today!
Give it a try. It only takes a click to unsubscribe.