Top 3 Association Pain Points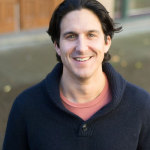 by Shaun Jamieson
on November 2, 2015
We asked Association Executives at the CSAE annual convention about the top three pain points for their association.
Here is what we learned.
On Oct 29 SilkStart had the opportunity to attend the Canadian Society of Association Executives (CSAE) annual conference in Calgary, AB. The event (acknowledged as the flagship education and networking opportunity for Canada's associations) brought together over 400 executives from associations across the country. It was our first CSAE show and we were unsure what to expect. To our delight, we received an overwhelmingly positive response from attendees hungry for a modern solution to meet their website and member management needs.
Prior to the show we had decided it might be interesting (and helpful) to collect feedback from attendees and share a brief summary. Event attendees were eager to tell us about their association and the challenges they face.
The responses varied largely from one association to another. This wasn't a total surprise given how varied associations can be. I'll spare you all the outliers and focus on the three most common responses.
THE QUESTION WE ASKED:
What are the top three pain points you experience operating your association?
THE TOP THREE RESPONSES:
1) DATA:
This was overwhelmingly the most common challenge our respondents brought up. The main issues were concerns over data integrity and accessibility. Many associations felt they still lacked a proper system to track members and membership data, and of the ones that did, many didn't trust the integrity of the data. This included associations with both off the shelf and entirely custom applications.
2) METRICS:
Executives cited a desire for better tools to a) make it easier to track the right metrics and b) to generate reports on the data. This included both basic metrics like membership rates, attrition and renewal rates, and also more subtle metrics like member engagement.
3) MEMBER EXPERIENCE:
Association executives were very aware and concerned about the 'ease-of-use' of their association website for their members. Basic functionality like joining / renewing / signing-up for events / and even just updating their contact info, needs to be simple and easy to use. I was impressed by how many associations cited 'member experience' as one of their top three challenges. Not because this is a problem (that part is bad), but because if you've seen my last blog post on how to become a customer obsessed association, you'll know I value customer obsession as a key input to overall business success.
If you're interested in learning more about how SilkStart can help you with data management, tracking the right metrics, and creating a great member experience, just get in touch. We'd love to hear from you.
A big thanks to the organizers, especially Geeta Prashad and her team at the CSAE and to the executives who participated in our informal survey.
See you all at the 2016 Conference!
Give it a try. It only takes a click to unsubscribe.