Receipt Bank for Associations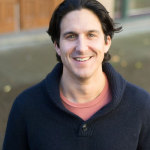 by Shaun Jamieson
on December 11, 2017
As a technology company, we not only build software, but use it in our day-to-day operations. Through learning from other tech companies, we often discover great products that help us boost productivity, increase collaboration, and foster a better work environment overall.
When we mention these types of products to our customers (professional associations), or to businesses outside of the technology sector, we are often surprised to find that they are not widely adopted, or even well-known. This really encourages us to share our thoughts on these tools in the hopes that others can reap the same benefits that we do.
If you subscribe to our Blog, you may have seen some of our posts about tools we love like Canva (graphic creation tool), Calendly (meeting scheduling app), Click-to-tweet (free Twitter link generator), and Slack (all-in-one communication tool). We strongly believe that these tools can help associations operate more effectively. Some help with productivity, while others make jobs you're already doing easier and faster. Best of all, many of them are free or inexpensive.
Today I want to tell you about Receipt Bank for associations, a tool that we use to keep track of business expense receipts.
Receipt Bank lets you stop keeping piles of physical receipts, and helps you go paperless instead. Simply download the mobile app, snap a picture of your receipts, and email them in as attachments, or add them directly to your receipt bank online. Their technology quickly scans and extracts the key information from your invoices, receipts and utility bills, and uploads it directly into your accounting software.
Prior to using Receipt Bank, we kept all of our receipts in paper form, scanned them to create a digital copy and then sent them to our bookkeeper every month to be incorporated into our files for tax purposes – an incredibly onerous process.
When we moved to Avalon Accounting (who we highly recommend as well), they helped us start using Xero as accounting software and integrate it with Receipt Bank. It was a game changer for us. The feature I like most about Receipt Bank is that it automatically appends all of my credit card receipts to my credit card statement for easy reconciliation, which is also fed into our Xero account for bookkeeping. This tool is most helpful when I travel – I simply take a picture of each receipt as I make purchases, without needing to save each one for manual entry upon return to the office.
Simply link your preferred cloud accounting software to Receipt Bank like we did with Xero, and your receipts will easily be appended to their respective expense items. Bookkeeping has never been so easy.
Try it out for yourself and see if it can help your Professional Association save time and effort with your bookkeeping.
Give it a try. It only takes a click to unsubscribe.