Slack for Nonprofits and Associations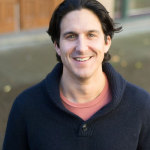 by Shaun Jamieson
on September 26, 2017
Back in Jan 2016 I wrote a SilkStart Blog article about Slack for Associations.
The title was: How associations and nonprofits can leverage Slack to reduce email and improve internal communication and the goal of the article was to introduce our customers (professional associations) to a relatively new product that was changing how people and companies worked. It was having a profound impact on our organization and I thought to myself 'associations should know about tools like this'. Best of all, the basic level of Slack is completely free!
At the time, we'd already been using Slack for a year. It was such an integral part of how we worked that we took the time to teach employees about internal best practices and how to get the most out of it within our company. Since then, Slack has evolved to support communities far beyond a single workplace like ours. To name a few examples, Slack groups are being created for association management teams to internally communicate, for association members to network and collaborate, and for interconnected associations to discuss trends and share best practices.
Anyone can set up a workspace and get the conversation started.
How can Slack help my nonprofit or association?
Associations Now recently published a Slack-related article called Cut Online Member Communities Some Slack. This article refers to the recent emergence of Slack communities (workspaces) within the Association online space. In reading this article, I thought it fitting to dust off our Slack post from 2016 and provide an update relevant to the issues raised in the Associations Now article.
Starting with the basics, a Slack group ('workspace') is an online space designated for communication between a group of like-minded people. Within the workspace, you can create and customize different channels to host conversations. Channels can be created and organized based on location, department, topic, project, or any other criteria. The Slack app and all its features are accessible on desktop and mobile platforms, and takes only minutes to set up yourself.
What does this mean for associations?
Slack's basic structure makes it an ideal platform for communication between association administrators, board members, chapter leaders, committees, and other important parties, regardless of physical location. Channels open up the conversation and keep everyone involved, allowing for greater collaboration across divisions.
When integrated with tools like Google Drive, Trello, and Dropbox, Slack significantly reduces the need for long, linear email threads. Using Slack for nonprofits and associations lets you keep all communication in one place, while team members can still break off into private channels or 1:1 messaging spaces. No matter how many team members you have, Slack can be used for free – forever.
What does this mean for members?
Besides facilitating internal corporate communication, Slack groups are popping up in the same way that organization Facebook pages, Facebook Groups, and LinkedIn groups are replacing traditional online communities and discussion forums. Directories of "open Slack communities" represent areas where professionals can network and share ideas – this presents a brand new way to start engaging with members online.
One of Slack's biggest advantages as a member community are its threaded conversations (channels) to host real-time chat, in turn promoting real-time engagement. Members have the freedom to join and contribute to the channels most relevant to their interests, and avoid sifting through a stream of general content. Plus, having categorized conversations in channels makes them easier to find and reference later. Any member with an internet connection can access Slack and contribute to the conversation, and easily see the conversations that are new since their last visit.
---
Ready to give Slack for nonprofits and associations a try?
Get Slack here
Invite some colleagues and start using it
Create some channels (by team, person, or topic – e.g board or fundraising committee)
Invite the respective people to these channels
Download the app to get Slack on your phone to send and receive Slack messages from anywhere with ease
P.S. See if you qualify for Slack's pricing discounts for nonprofits.
Again for reference here are a couple of helpful articles:
Give it a try. It only takes a click to unsubscribe.